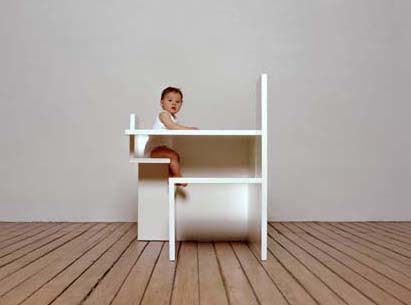 PHOTOGRAPHY: INGA POWILLEIT

Dining table for mother and child is based on this intime moment of eating together. it's form and proportions are the outcome of the dimensions of the two and how they relate to eachother.
However this object has a poetique concept, there are several variations possible based on the same idea of having the chair and table integrated. Production by Studio Maartje Steenkamp.
MDF light, glossy white carlack.
H120, W90, D90 cm.